We have been designing exceptional workspaces since 2003 and have an enviable track record throughout the South East.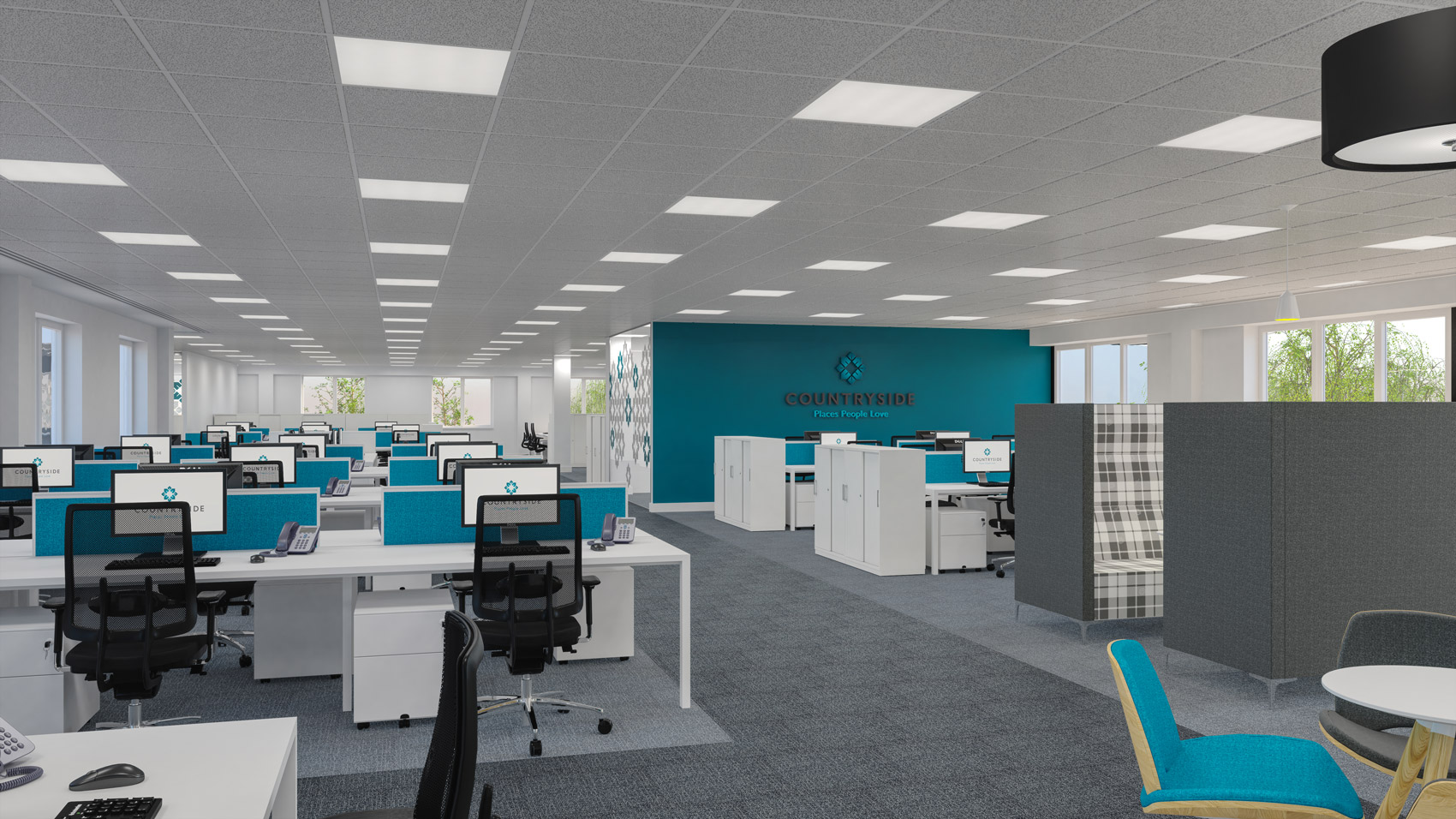 We provide a complete end-to-end service which incorporates our in-house office design capabilities, used across every sector we work in, whether it is office fit out, school refurbishment or industrial fit out. We have the know-how and experience to deliver your workspace design in line with your requirements and developed alongside your staff, taking their opinions on board and offering stages of engagement throughout the design process.
We will review how your current space is being used and work up an inspiring new office design built around your brand and staff feedback to enable us to create an design centred around work enjoyment, efficiency and productivity.
For 15 years we have been designing modern workspaces in London and the Southeast which have helped organisations change the way they work, all designed down to the last detail, proposing fabrics, furnishings, textures and colours, presented at various stages via workshop style meetings. We will arrange tours of other offices we have designed and even take you to showrooms to discuss finishes with the manufacturers.
With the layout is agreed we can bring your new workspace to life with virtual reality walkthroughs and 3d visualisations, allowing us to show you how the new space will feel and how each of the unique design elements will work together.
Once the design stage is completed we will prepare a full construction information pack, containing architectural plans, specifications and pre-construction information enabling us to start on site with all the details ironed out and suppliers in place.
The quality of the workmanship was very high and I felt that the project was managed well. Our headquarters' reception refurbishment was completed to a tight deadline and handed over in time for the BBC to film an episode of Celebrity Masterchef in our new space.
The attention to detail, the advice and support provided and the patience shown has been first class. The team on site were extremely professional and diligent and most helpful each time we visited the site. All members of the NSCC team are delighted with the new working environment.
Manchester is the seventh fit-out project FORM have completed for us over the last three years and once again the project has been delivered to a tight deadline and a pre-determined budget.
From the initial quotation, I found FORM friendly and easy to work with and very prompt on getting drawings, designs and surveying completed.
The team was polite and courteous to all our staff. I felt they went that extra mile to get the work done to a superb standard.