We deliver stunning office fit-outs, helping clients transform and improve the way they work. We create spaces that inspire and promote productivity, helping clients to work in a more agile and collaborative manner.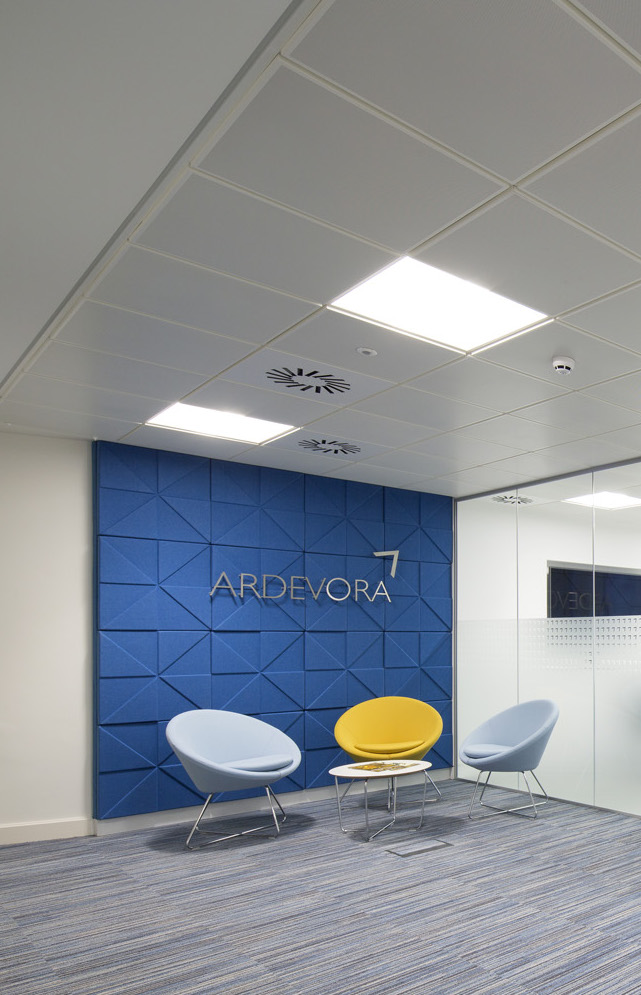 We've been delivering inspiring office fit-outs for nearly 15 years and in that time have helped hundreds of clients transform the way they work. We provide a complete end-to-end service on all our office fit out projects meaning that you won't have to deal with multiple contacts or companies, we will take care of the entire process for you.
We will look at your business both as a whole and in detail to really understand how you work and what would work best for you before creating an office design your staff will love. Once we understand how you work we'll translate your requirements in to an effective and inspiring office design that both incorporates your brand and identity, whilst also enabling your staff to work more enjoyably and productively.
We take a close look at your business drivers and create a workplace strategy which will improve performance and in-turn create the best return on your investment.
Your appointed FORM project manager will be your contact for everything you could possibly need; keeping all stakeholders up-to date, managing health and safety and ensuring your new office fit out is delivered on time and without any problems.
Over the years we have become highly experienced at delivering office fit out which means you can be assured that your project is in the best possible hands. We will look for opportunities to improve on programme and cost to allow us to turn your project around as quickly as possible, causing minimal disruption and getting you up and running as quickly as possible.
Our credentials prove that we are constantly striving for exceptional standards in health and safety, quality and environmental responsibility, which means your office fit out will be delivered safely, sustainably and to an exceptionally high standard.
The quality of the workmanship was very high and I felt that the project was managed well. Our headquarters' reception refurbishment was completed to a tight deadline and handed over in time for the BBC to film an episode of Celebrity Masterchef in our new space.
The attention to detail, the advice and support provided and the patience shown has been first class. The team on site were extremely professional and diligent and most helpful each time we visited the site. All members of the NSCC team are delighted with the new working environment.
Manchester is the seventh fit-out project FORM have completed for us over the last three years and once again the project has been delivered to a tight deadline and a pre-determined budget.
From the initial quotation, I found FORM friendly and easy to work with and very prompt on getting drawings, designs and surveying completed.
The team was polite and courteous to all our staff. I felt they went that extra mile to get the work done to a superb standard.